Do you really think that area rugs and carpets are the same thing? We all are aware of carpets and outdoor area rugs and use them regularly in our homes. However, we know very less about rugs and carpets. 
Carpets and area rugs are popularly used as a floor covering as they add warmth, comfort, and style to a home. After using the carpets and rugs for years, we are still unaware of the differences between both of them and mistakenly consider them as the same thing.
One of the basic differences between rugs and carpets is size. The carpets come in big sizes and cover the flooring from wall to wall, whereas the rugs cover only a certain area of a room.
Besides size, there is a list of differences between carpets and rugs that we have explained on different parameters.
1. Permanent V/s temporary layering:
The carpets are designed as a permanent layering for the floor and you can't change them occasionally. On the other hand, the area rugs are available in different shapes and sizes, which you can lay on the floor according to your needs and occasion.
It is easy to work with rugs in home décor as it allows you to play with different designs, patterns, and colour schemes. 
2. Convenience:
Carpets are permanent, which makes them complicated for people. If you get bored with the same carpet, then you have to peel it off with great effort. Plus, peeling off an old carpet and applying the new one is also an expensive investment of money.
The discount rugs available are way easier to use in home décor. You can conveniently replace the rugs from one area to another to add freshness to your room's style.
3. Versatility:
The area rugs are versatile in nature. You will find different types, sizes, shapes, and designs in the range of rugs. Every type of rug offers some amazing qualities to uplift the comfort of your room. Just check geometric area rugs online!
You can layer two and more rugs together to create an appealing style in your home décor. On the other hand, the carpets come with limited flexibility and you can't do much with them.
4. Cleaning process:
Cleaning is an important part of healthy living. The rugs can be washed easily as they are smaller in size and you can move them to get cleaned. However, the carpets are glued to the floor and you can only use the vacuum to remove the dirt and dust.
In the case of a food and drink spill, you have to call expert cleaners to get your carpet cleaner.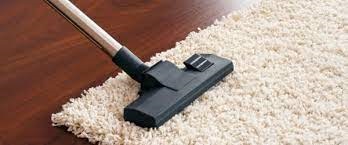 5. Durability: 
As the carpets are permanent floor covering, you can expect long-lasting durability. A decent quality carpet can work amazingly for you with the right care and maintenance.
The quality of rugs relies on the type of material and designing process. However, you can get hand-knotted rugs that ensure higher durability and enjoy the long-lasting perks.