The bedroom provides a glimpse of an individual's lifestyle, personality, and emotional state. Every single item of your bedroom defines your interests as decorating your room is a way of self-expression.
Decorating your bedroom with your unique ideas is fun. However, we all wish to change the things that are completely out of our hands. People wish for more space in the bedroom, but they fail to throw out the things that they find useful in their routine life.
So, if you are looking for a helping hand to decorate your bedroom with some unfussy and practical tricks, then down here we have mentioned top ways to decorate a bedroom with simple things.
1. Find the right angle for your bed
The bed is one of the biggest elements of a bedroom. Finding the right angle for your bed will make your bedroom more spacious. A spacious bedroom simply uplifts the elegance and adds relaxing vibes.
So, instead of sticking with one side of a wall, try to arrange your bed at the angle that occupies the least space in your room and improve the lighting.
2. Say a big no to fancy wallpapers:
Fancy wallpapers are one of the popular ways to style a bedroom. Undoubtedly, it will change the look of your bedroom completely with the least investment. However, it is hard to get rid of the wallpapers once you get bored. So, instead of investing in trendy wallpapers, decorate your empty walls with picture frames that revive your old memories. You can frequently change the pictures for newness.
3. Rugs will work like a magic:
You can buy rugs for home décor as they will work like a magic for your bedroom. The rugs not only add warmth to a room, but they also add luxury to a space.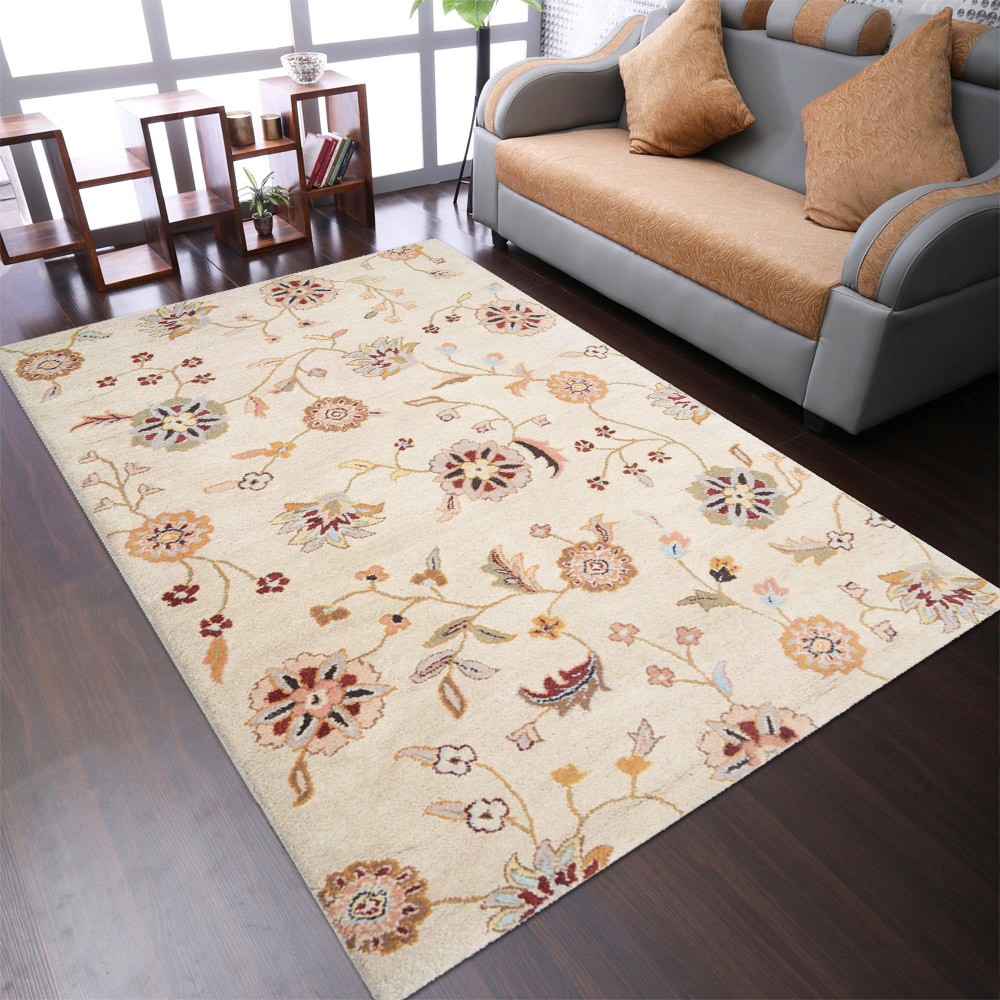 You can easily find a wide range of rugs including handmade rugs, wool rugs, and silk rugs in different styles. Get a rug that complements the interior of your room and uplifts the elegance.
4. Try to keep your bedroom tidy:
A clean bedroom is an attractive bedroom. No matter how much you spend on home décor, if you don't keep your clean tidy, then it's completely a waste of money.
Never leave your clothes and stuff on the bed and chair and keep everything well-organized as much as possible. Regular cleaning will simply enhance the style of your bedroom and make it look appealing all the time.
5. Never arrange too much decorative stuff in your room:
The Rugs for bedroom are a good idea, but adding too many things to your bedroom is not completely worth it. It will make your bedroom look bulky and can trigger anyone's anxiety.
Follow the formula of "less is more" and arrange the decorative items with a perfect balance. It will add freshness, relaxation, and healing to your bedroom.
In the final note:
A bedroom is one of the personal spaces. So, decorate it with the tricks that work the best for you and allow you to express yourself.